Blog
Our life, our experiences – a guide to a life as a swinger
Become a content creator!
Every swinger has a story. Share your personal swinger story or experiences with us. If your story is chosen, we will post it here on secretswingerlust.com, visible to all our readers.
You decide if you want your name on the story as a writer or you can submit your story anonymously. If you have a social media account, we can add your hashtag when we promote your story.
Do not hesitate, all swinger stories have our interest.
Send your story to info@secretswingerlust.com
This blog is written based on our experience in the European countries, as we have no experience...
read more
This Kinda Girl
How to be a smart, sexy swinger
This Kinda Girl social media followpinteresttwitterinstagramTop 10 Mistakes Made By Younger Swingers, we all have to start somewhere in the swinging world and trust me when I say I learnt the hard way! I get a lot of questions sent to me by younger swingers so, in...
read more
This Kinda Girl social media followpinteresttwitterinstagramBody Confidence When Swinging. Recently, I was discussing body confidence with one of my friends, A, who's a single girl. Although A isn't a swinger, she's quite curious about the lifestyle and swinger scene,...
read more
Finding the right fit in the swinging lifestyle can be challenging. Swinging with others involves...
read more
Connecting/Courting, Communicating The 3 C's of Swinging: Connecting/Courting, Communicating, and...
read more
Every swing goes up and down, this one is no different This episode discusses some of the benefits...
read more
Swingers love to dress up and dress sexy! We discuss the why swingers love it, where to get it,...
read more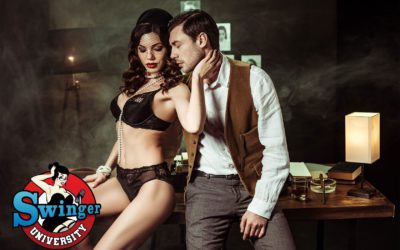 How to keep the secret you are a swinger from your co-workers, friends and family? Lying is...
read more
If you've ever thought about swinging and nonmonogamy you're not alone. In this episode we discuss...
read more