Swinger Club vs. Private Swinger Parties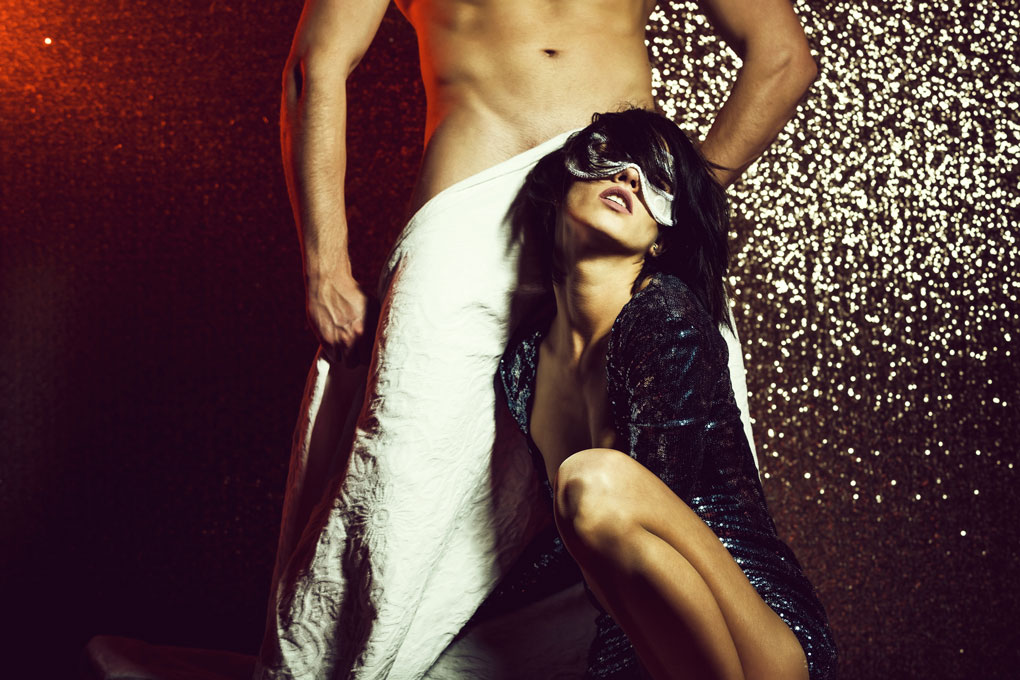 This blog is written based on our experience in the European countries, as we have no experience with private swinger parties in the rest of the world, there may be cultural differences, we can not account for.
We have been swingers for the last 8 years and have been to many swinger clubs, and we have also participated in a number of swinger parties.
Through our own experiences, we have found that there is a big difference between going to a swinger club, compared to going to swinger parties. We would therefore really like to share some of our experiences with you, so you can make the right choice between going to a swinger club or a private swinger party.
For us, it is not one or the other, as we use both the swinger clubs and the parties for the wild evenings. But for us the private swinger parties are typpically for more intimate evenings, where sex isn't the only focus.
The numerous benefits of swinger clubs.
When you are in the mood to party in a swinger club, it's very important that you choose the right club. Swinger clubs are not alike, and they offer very different experiences, and it is especially important that you choose a good and implemented swinger club that has a high level of customer service.
When you enter a swinger club, it is not necessarily to have sex with others, but despite that sex isn't always the main focus, we have until now never experienced a bad night in a good swinger club. 
Arriving at a swinger club is always with a certain excitement in your stomach as you never know who is coming, and you have no idea if it will be a naughty, cozy or just a fun evening.
At a swinger club there is great respect among the guests, and it is extremely rare we have noticed other guests' boundaries have been exceeded, unlike private swinger parties where people can get a bit drunk.
The advantage of partying at a swinger club, is that you are with several hundred people who all want a naughty evening, and therefore there is also a great chance that there is one or maybe more you are turned on by, and where you will find a mutual chemistry. However, the same set of rules also apply in a swinger club, as in a regular nightclub, you must clearly show that you are interested and not hold back and be too shy. Just be kind and open minded then you will quickly establish contact to other like minded guests..
Secret Swingerlust loves
When planning a trip to a swinger club it is easy and almost carefree, you don't need to plan much, as there is always a dress code in these clubs. Furthermore you do not need to have a date either. If you just show up whenever you are in the mood for a party, then you will definitely have a lot of fun, and for sure meet a lot of like minded and naughty people in a swinger club.
We have also met newcomers who honestly have told us that they aren't very experienced and that they are curious and just want to try something new. And our experience is that there is always someone who quietly guides and takes care of beginners. We also like to help out  beginners and nowcommer ourselves, since it's a good way to connect and have some honest fun.
In the swinger clubs there is of course both the more wild porno sex, where some of the guests just enjoy watching the action. But you will typically also find the opportunity, in most good clubs, to just enjoy a more private and intimate experience with your chosen partners.
When we decide to go to a swinger club, we never have any appointments in advance, simply because we don't want any expectations from us, and it is extremely rare that we do not find some interesting and like minded people to party and have some fun with.
One of the things we find really easy and fun, at a swinger club, is that you do not sit and wait for the right moment to undress. In a club it comes quite naturally, as sex is the whole point of going to a swinger club, whereas for a private swinger party there may well be a period where everyone wants to undress, but no one wants to be the first.
Well you might ask, do we always have sex with a lot of people when we visit a swinger club? No we do not, because it's important to us to find and mingle with the right people we want to play with, and we have experienced several evenings where we just gently play with each other, and these nights are not considered bad nights in any way.
Here are a couple of reasons why we like swinger parties.
Going to a private swinger party is certainly not the same as going to a swinger club. There are often several obligations at a private swinger party, because the person who invited you most likely has some expectations of you.
The swinger parties we have participated in, often start out with everyone just talking, mingling and getting to know each other. Of course there's always a lot of naughty flirting and fun in the air. But at a swinger party it's important that you are not the guest who immediately wants to undressed and aim to have sex, because at a private party you will usually experience a more intimate atmosphere, which slowly builts up inbetween the guests.
The swinger parties we have participated in have been very different, some have been arranged with dining, where we have had a really nice and cosy time for several hours before the evening becomes more sensual.
Then at a time, when it feels right or maybe at a signal from the host, the naughty part of the party begins. The big difference between a swinger club and a swinger party is that the sexual act is much more intimate at a private swinger party, due to the long flirtation.
We have also been to swinger parties where it's only been an invitation for cocktails, where the sexual act has been much more in focus. But if you are in doubt about the dining part, then just ask the host before signing up.
If you as a host or guest feel that it's a bit difficult to get started with the naughty part because people are nervous, shy or a bit passive, there is always an opportunity to present a sex game, which almost always kicks off the party. Sex Games
It is important to understand that you should always mention to the host, if you for some personal reason do not want to participate in the sex games, when you show up at a swinger party. Because there are usually not that many guests invited, and a swinger party can quickly die out, if suddenly 2 or 3 couples do not want to participate in the games. Of course, it is completely alright, to tell the host or the host couple that you are new, and therefore just want to feel and upscale the atmosphere, before you make up your mind and decide if you want to participate, and get involved in the naughty part.
When we decide to go to a swinger party, we are always prepared for the naughty part of the evening, therefore we always bring our own condoms, lube and sex toys with us to the party. Sex toys For us, it is very important to show and make sure that we do not practice unprotected sex.
A couple of topics we always ask about, before we sign up for a swinger party.
How many are invited, and how many have accepted the invitation? 
We personally prefer it if there are more than four couples, since it goes without saying that it's not always the chemistry in between the couples are present. Therefore we prefer if there are a little broader range of couples to socialize with, and of course be naughty with. We actually prefer a larger group of guests at a swinger party, because it opens up for a range of opportunities and interesting connections.
How many singles are joining the party? – And what's the division between men and women?
We like it and think it can be really naughty and sexy when singles participate to these swinger parties, but the atmosphere feels best and most natural, if there is an equal distribution between men and women.
Do I have to bring my own alcohol or is there something else they expect me to bring?
A bad start to a swinger party evening is if everyone arrives with their own alcohol, and a small gift for the host, and you arrive empty-handed without anything at all, it will make you feel a bit outside and then you will probably spend the whole evening thinking about it.
Therefore, always ask the host, so that everything is perfectly clear, and if you do not feel like asking, then just bring both alcohol and a small sexy gift for the host, then you arrive well prepared. 
Does the party have a theme ?
We personally have a few themes we do not feel like participating in, and we would therefore feel a bit disappointed if we arrived at a swinger party, and then experienced a theme we didn't know about or liked, was up and running. It would not create a nice and positive frame for the evening. So we always recommend that you check if there is a certain theme for the night, before you sign up.
 Also check out if there is a place nearby, where you can stay overnight, if alcohol is involved?
If we do not know the host / host couple, we usually stay in a hotel, but many hosts have a room or a place to stay, so just ask the host kindly about the possibilities for staying overnight.
Swinger parties can be very different, and a lot of the atmosphere depends on the people you meet at the party. Therefore there is no guarantee that it will turn out to be an interesting evening, but as a couple participating you can do a lot to help create a pleasant frame for a nice and fun evening. 
You could for example…
Help start the conversations, for example, you could talk about some of your funny or hot swinger experiences and stories.

Have an open mind as people in the swinger community may well surprise you, despite the fact that they may not usually be what you are looking for.

Do everything to appear as beautiful and attractive as possible, and arrive as someone who has made an effort to look good for this nice and special evening.
We of course can not conclude what is right for you, but for us it's predominantly swinger clubs, because it's an easy approach, without too many obligations. However, we feel that a good and well arranged swinger party is a really nice alternative to the club scene, and if it's with a lot of naughty people, it usually always turns out to be a wild and fun night.
SEX TOYS BEYOND YOUR WILDEST EXPECTATIONS
Price range: 169 EuroIn a world where the quality of sex toys can vary significantly, LELO emerges as a reliable guarantee for extraordinary quality for those seeking the absolute best. With the Smart Wand 2 Medium, they invite us into a world of...
read more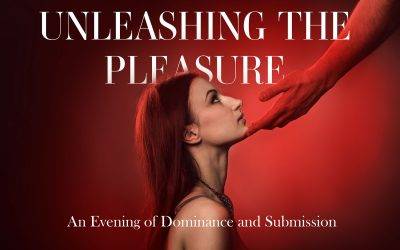 A reader's story: Edited by secretswingerlust.com. In the bustling world of a modern day swingers' dating site, an adventurous couple embarks on a journey into the raw realm of dominance and submission. The man, a 42-year-old swinger veteran, receives an unexpected...
read more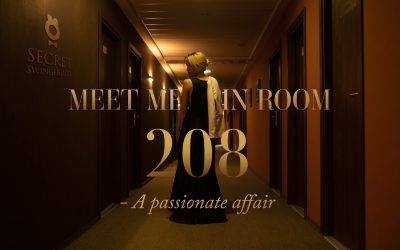 A reader's story: Edited by secretswingerlust.com. In a hotel in the heart of the city, a secret lingers, known only to a select few. Room 208 holds a tale of desire and smoldering passion, drawing a passionate woman into a daring adventure. Her mind brims with...
read more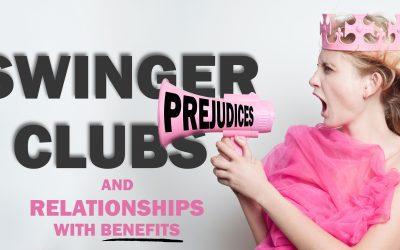 There are many prejudices about swinger clubs, and there are also good reasons for that. There is a considerable difference between excellent and bad swinger clubs, but if you choose the good clubs, there is no reason to fear prejudices.No 1. Prejudice: There are only...
read more
Listen to more podcasts on www.swingeruniversity.comThe honest truth: Swinger feelings Join us for….all the feels: rejection, jealousy, mind fucking, hokey pokey and zombie feelings.  We also share some of our early perceptions of swinging and personal growth. SHOW...
read more
Listen to more podcasts on www.swingeruniversity.comFinding the right fit in the swinging lifestyle can be challenging. Swinging with others involves compatibility, attraction, confidence and preferences.  It is very much like dating but waaaaay more complicated.  You...
read more
Listen to more podcasts on www.swingeruniversity.comConnecting/Courting, Communicating The 3 C's of Swinging: Connecting/Courting, Communicating, and Courtesy. These 3 social elements play a large part in your swinger game whether you are hosting or attending a party....
read more