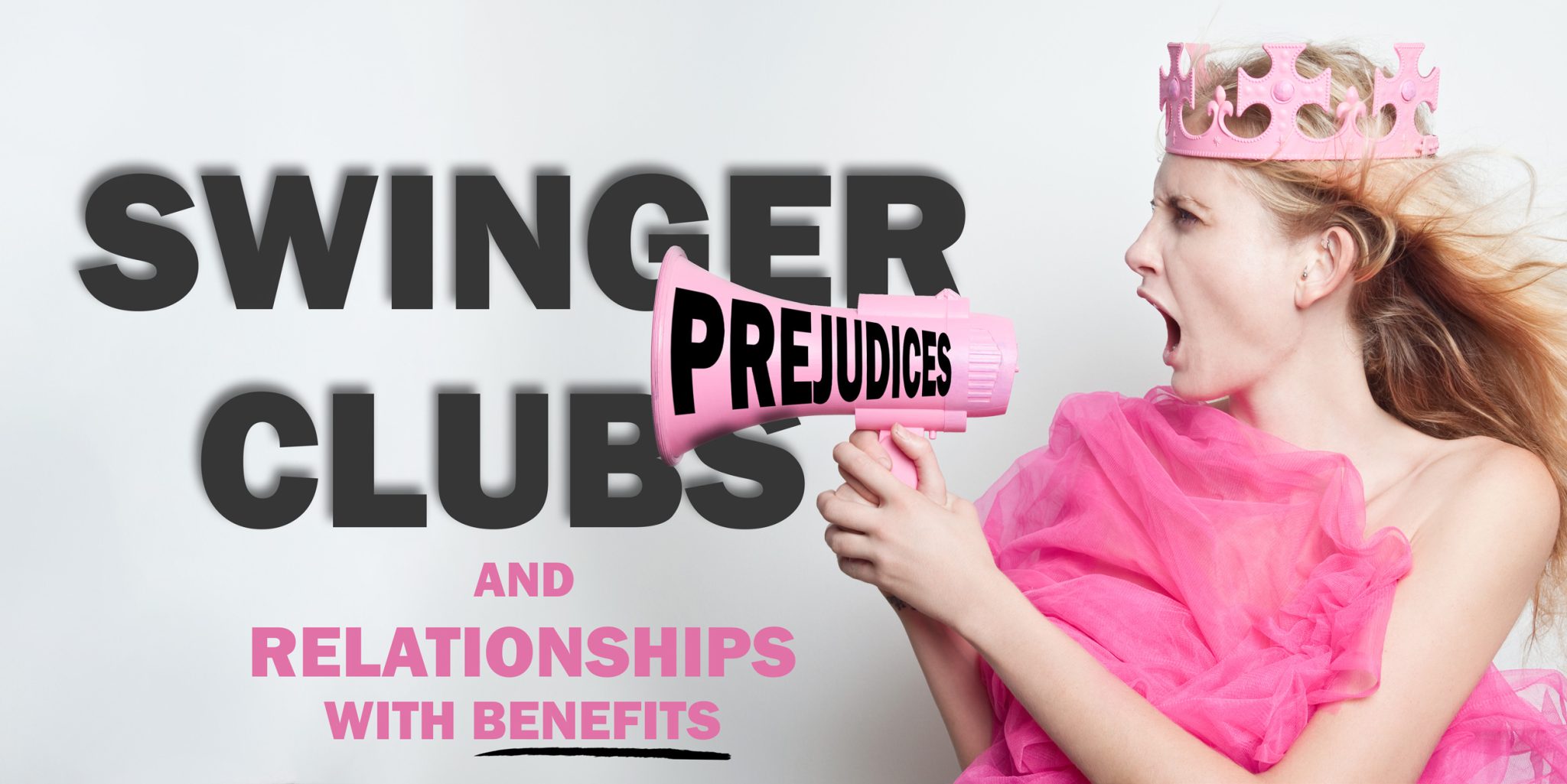 Prejudices about swinger clubs and relationships with benefits
There are many prejudices about swinger clubs, and there are also good reasons for that. There is a considerable difference between excellent and bad swinger clubs, but if you choose the good clubs, there is no reason to fear prejudices.
No 1. Prejudice: There are only old single men in swinger clubs
Men of all ages come to a swinger club, and there will also be older single men if the Club allows it. However, it is essential to understand that in good swinger clubs, there are evenings when single men are not welcome, and you will most nights  find that guests are couples and singles aged between 20-45. 
If you don't want to meet older single men, you should go to the club website and look for evenings focusing on "young swinger" or "couples nights".
In all the good clubs we have visited, we have generally had outstanding experiences with polite and respectful men who respect the code of conduct, which also apply to older single men.
No 2. Prejudice: There is no difference between a brothel and a swinger's Club
Separating brothels and swinger clubs is essential as they are not comparable. A brothel consists of sex workers who take money for sexual services. A swinger club consists of people who meet in a free space where sex with each other is allowed. It is not free to visit a swinger club, as you pay for access to the Club, and you usually have to be registered for the event.
Some swinger clubs even have a strict screening process and membership requirements before you can register for an event. We have never experienced swinger clubs with sex workers,  and we would never recommend them on secretswingerlust.com.
Secret Swingerlust loves
No 3. Prejudice: Creepy premises and poor hygiene
Throughout our time as swingers, we have visited many swinger clubs. We also have experienced clubs where we did not have sex because the Club's focus on the hygienic aspect did not live up to our expectations. We refer to these swinger clubs as "bad clubs " which we would never recommend.
A good swinger club has a very high focus on hygiene and luxurious premises, which create the right and safe atmosphere for a sexy and erotic-inspired evening. To visit a swinger club for the first time, we recommend researching the Club more closely before arriving.
Look for a well-informed website that consists of the following:
Contact information  –  shows that clubs look after their customers.
A dress code  –  signal that the Club doesn't just let everyone in and has a certain exquisite standard.
Pictures of premises  –  could be manipulated and fake, but it still gives you an insight into the Club's interior design and general expression.
Event calendar  –  show that the Club aims to create a atmosphere.
Search for reviews:
A swinger club with many reviews is usually well-attended. However, that does not necessarily mean that the Club has everything under control. Read the visitors' experiences and general perceptions of the relevant swinger club, but don't be intimidated by bad reviews since some will always be upset because they failed to have a sexy and erotically fulfilling night.
No 4. Prejudice: You are groped by horny men
Good swinger clubs have stringent rules for behaving, and violations are taken very seriously. It is not permitted to touch another person without asking and receiving consent. This behavior is a standard rule for all the swinger clubs we have visited.
We have never experienced this rule being violated. The people we have met in swinger clubs have always exhibited and behaved respectfully so as not to overstep and push any personal boundaries.
Mison Close
Sexy lingerie for lovers of luxury
No 5. Prejudice: One's reputation is ruined
Swinger clubs are most often associated with profound discretion. It is usually not allowed to reveal who you meet in a swinger club. If you are afraid of meeting people you know, choose a swinger club outside your immediate area. But you can never be sure if you will bump into someone you know at a swingers club. Just remember that they are there for the same reason as you.
We have personally met quite a few people we know, but we have never been revealed among our "non-swinger" friends, as everyone in the environment always aims to be discreet about it.
If you are afraid that those around you will judge you for your sexual preferences, avoid telling them. Our best advice is; live life the way you want it and never let fear stand in your way.
No 6. Prejudice: Couples who have sex with others are not really in love
It is probably the most prevalent prejudice among "non-swingers" and is a much-discussed topic on social media. Becoming a swinger is a joint decision, and it mustn't be a decision you have made because the relationship is going badly, as it will certainly not end well.
But if you are a couple who would like to explore your sexuality or use it as a spice in a relationship functioning well, it is more about separating sex and love, as they are not the same. We previously wrote a blog on this topic:  Separation of Sex and Love
There are many swinger clubs, and there can be a long way between the good clubs.
We started Secretswingerlust.com because we had experienced a lot of bad swinger clubs, and we know how difficult it can be to find good clubs. Suppose you are new to the swinger environment or curious about a swinger club experience. In that case, the quality of the Club can be crucial to whether you are scared away from the swinger environment forever. If you choose an excellent swinger club, prejudices are just prejudices, and you will surely meet amazing and sexy people of all ages. Besides that, you will find that those you meet in the swinger environment are generally good looking, welcoming and polite.
SEX TOYS BEYOND YOUR WILDEST EXPECTATIONS
Price range: 145 US dollarsWe tested the Le Wand Petite, motivated by its recognition as a winner of the Women's Health and FEMTECH Awards. It's stirred up quite a buzz in the industry and among consumers, and with all the talk and hype surrounding it,...
read more
Price range: 640 to 768 US dollarsIf you're having trouble accessing the website, try turning off your Wi-Fi on your phone and using mobile data instead. There's nothing unsafe about the website; this step is simply to help troubleshoot the...
read more
Why secretswingerlust.com? In 2019 we went on a short getaway. We had decided to try a swinger club abroad and had spent a lot of time finding a suitable club at Google in advance, trying to figure out how to sign up for attending the club. When we finally figured out...
read more
Listen to more podcasts on www.swingeruniversity.comEvery swing goes up and down, this one is no different This episode discusses some of the benefits and downsides of the swinging lifestyle to help you figure out your reasons for joining in the fun. SHOW NOTES:...
read more
Listen to more podcasts on www.swingeruniversity.comSwingers love to dress up and dress sexy! We discuss the why swingers love it, where to get it, and how to get comfortable wearing nothing but tape or paint! SHOW NOTES:1. Sexy Outfits Are Necessary2. Comfort Level3....
read more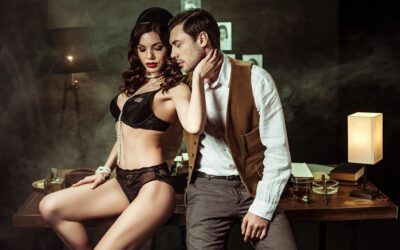 Listen to more podcasts on www.swingeruniversity.comHow to keep the secret you are a swinger from your co-workers, friends and family? Lying is impossible to maintain, you're bound to trip up, and there's a better way. We help you come up with an alibi and share our 5...
read more