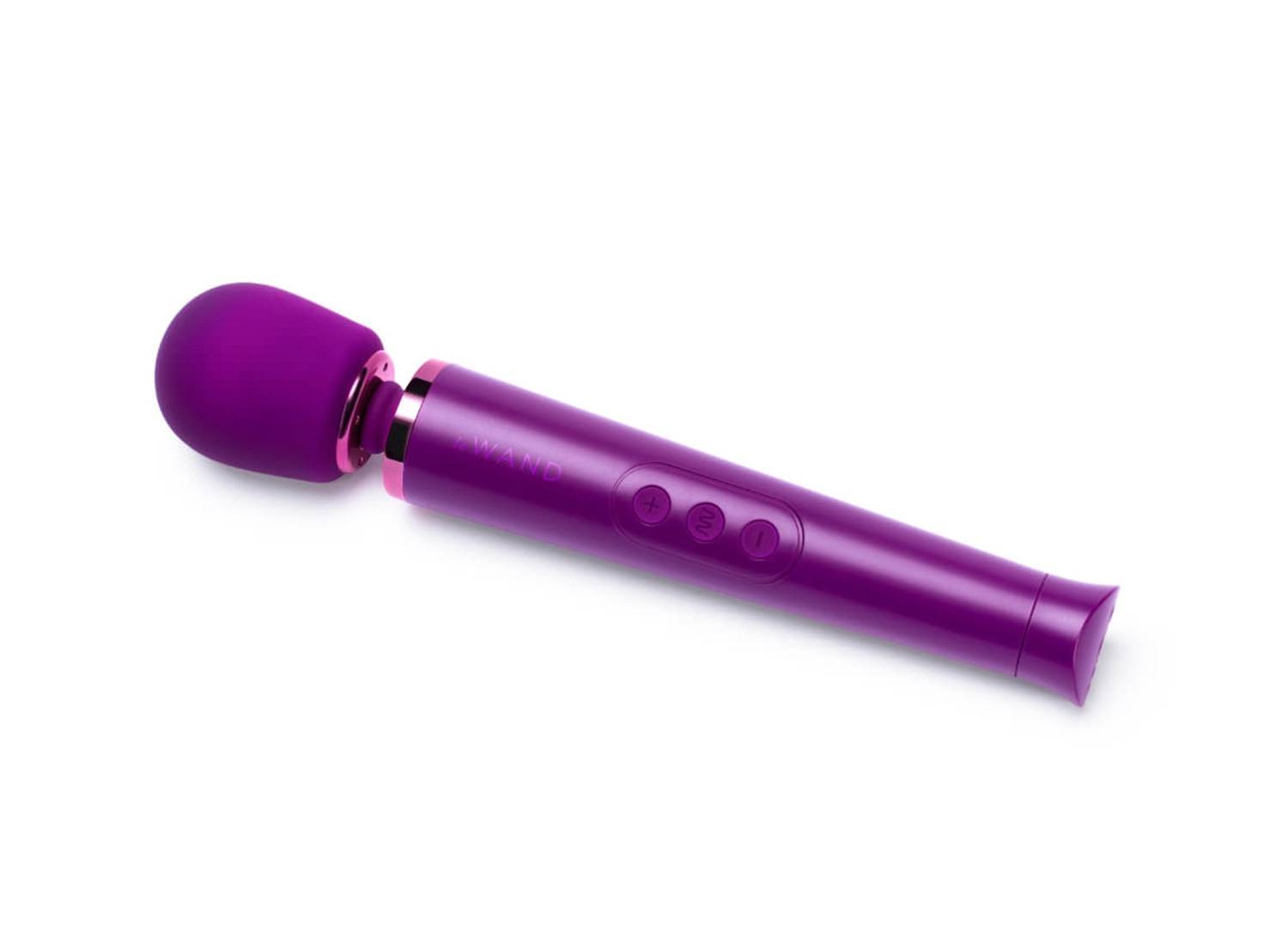 Le Wand Petite from Le Wand
Price range: 145 US dollars
We tested the Le Wand Petite, motivated by its recognition as a winner of the Women's Health and FEMTECH Awards. It's stirred up quite a buzz in the industry and among consumers, and with all the talk and hype surrounding it, we felt an irresistible urge to see if it truly lives up to its reputation.
Le Wand Petite: The Game-Changing Wand Vibrator That Takes Pleasure to New Heights, Anytime, Anywhere
At first glance, the Le Wand Petite might seem like any other wand vibrator, but don't be deceived by its modest size. With its chic design and modern colors, we were instantly drawn to it, but as with all sex toys, we know that the real proof lies in performance.
One of the standout features of the Le Wand Petite is how it enhances couples' intimacy. Its long handle and flexible head make it an exceptional tool during partnered play. With easy maneuverability, one partner can stimulate areas that might be tricky to reach, bridging the gap between individual pleasure and shared experiences.
The most notable quality about the Le Wand Petite is its deep and resonant vibrations. These are of a caliber that you typically only expect from corded wand vibrators. It's a game-changer in the world of sex toys to find a cordless device that can deliver this level of intensity.
This wand has the ability to surprise, not just in the bedroom but also out in the world. Imagine pulling it out of your bag as a little surprise at a swinger's party – the Le Wand Petite will undoubtedly create high moans and provide memorable wet moments.
With 6 pulsation patterns and 10 vibration intensities, you can tailor the experience precisely to your mood. The learning curve we first encountered quickly became part of the charm, allowing us the opportunity to experiment and find our perfect setting.
But what truly sets this wand vibrator apart from all others for us is its ability to be used in the shower. This opens up opportunities for unexpected and spontaneous moments of passion, both alone and with a partner.
Regarding its ability to deliver, there's no doubt: It guarantees orgasms. For us, this isn't just a bonus, it's an absolute requirement. Having a wand vibrator that consistently and undeniably ensures an orgasm, both during solo play and couples' intimacy, is indispensable in our collection.
The Le Wand Petite isn't just another wand vibrator. It's the wand vibrator. With its deep vibrations, versatility, effectiveness, and groundbreaking design, it's become an essential tool in our repertoire. Whether it's a night at home, an intimate moment with a partner, or out on the town, the Le Wand Petite consistently delivers the intense pleasure we all crave. We're sold. And for us, it's clear: when it comes to wand vibrators, there's the Le Wand Petite, and then there's everything else.
Other products from Le Wand