How our journey as swingers began
Definitely not virgins.
We had been lovers for the past 5 years – and we were definitely not virgins when we first met. At the beginning of our relationship, we spent a lot of time talking about our lives as singles and realized that our sex drives were really high. We, therefore, had to find a solution where we could both continue to develop our sexuality but at the same time do it as a couple.
It was a big step for us to "come out" as a swinger – and very taboo too – why it took us several months to get it together and actually visit our first club. However, after our first experience, we were hooked.
Our steretypes about swingers

Our journey into the swinger environment started when we were a young couple (man, 31, and woman, 24) and we had a stereotypical idea about the type of guests we would meet in a swinger club – old people who were thick and perverse. Hence, we had very low expectations for our first visit in a swinger club. However, we were very surprised when we arrived at the club. From the very moment we entered the door, we found plenty of naughty couples and singles of all ages. The atmosphere was cheeky, yet respectful.
After several years in the environment, we have learned that there are big differences in the quality of clubs – and that clubs with high standards also attract the most naughty and beautiful couples.
We advise against going to a club that does not have high standards, as naughty experiences require that the surroundings are perfect and that the people in the club are attractive. We have visited several clubs abroad and have often been met with disappointing and unerotic experiences, despite doing thorough preliminary research about the clubs on the Internet. Based on this, we decided to found Secretswingelust.
Secret Swingerlust loves
Rules
When we started our journey as swingers, it was important for us not to cross each other's boundaries as it is a safe path to failure. That's why we spent a lot of time talking about our rules and "no-goes" so that we were sure we didn't violate each other's boundaries before entering the swinger environment.
Our rules when we started were as follows:
No kissing.
We were only engaging in sexual activities with other couples.
We agreed on which couples we engaged in sexual activities with.
We always use a condom.
We were always in the same room.
We had a stop-word, so if one didn't like it, the other would stop his/hers activities immediately.
We always have sex with each other after we have had sex with others. Sometimes we do it at the club, other times when we get home.
We had set up a lot of rules in the first evenings. It gave us a really good start, as we avoided the big outbursts of jealousy. However, over time we have "deleted" some of the rules after we become more experienced. The recommendations at Secretswingerlust.com is to talk about the rules before your first night and rather set up too many than too few rules to begin until you feel secure in the environment.
Talk about your experiences
Despite being experienced in the swinger environment, we still spend a lot of time talking about our experiences. When we drive home from a club at night, we tell each other about the sexual experiences we have had, good as well as bad, fun as well as naughty.
It is important for us that we share our experiences with each other so that they are not reminiscent of adultery – instead, the swinger club becomes a free and experimental space where it is okay to play with others, but you do so with respect for your partner.
Discretion
Like everyone else, we were scared to meet someone we knew, and shaking nervously to be discovered. However, we have met people we know and it has actually not been a problem as everyone who visits a swinger club also wants it to be a secret. In fact, most clubs point out that talking about the people you meet in the club is not allowed, and the whole culture of the swinger environment is based on confidentiality, and especially the good clubs that we recommend on Secretswingerlust.com.
SEX TOYS BEYOND YOUR WILDEST EXPECTATIONS
Price range: 145 US dollarsWe tested the Le Wand Petite, motivated by its recognition as a winner of the Women's Health and FEMTECH Awards. It's stirred up quite a buzz in the industry and among consumers, and with all the talk and hype surrounding it,...
read more
Price range: 640 to 768 US dollarsIf you're having trouble accessing the website, try turning off your Wi-Fi on your phone and using mobile data instead. There's nothing unsafe about the website; this step is simply to help troubleshoot the...
read more
This blog is written based on our experience in the European countries, as we have no experience with private swinger parties in the rest of the world, there may be cultural differences, we can not account for. We have been swingers for the last 8 years and have been...
read more
Listen to more podcasts on www.swingeruniversity.comEvery swing goes up and down, this one is no different This episode discusses some of the benefits and downsides of the swinging lifestyle to help you figure out your reasons for joining in the fun. SHOW NOTES:...
read more
Listen to more podcasts on www.swingeruniversity.comSwingers love to dress up and dress sexy! We discuss the why swingers love it, where to get it, and how to get comfortable wearing nothing but tape or paint! SHOW NOTES:1. Sexy Outfits Are Necessary2. Comfort Level3....
read more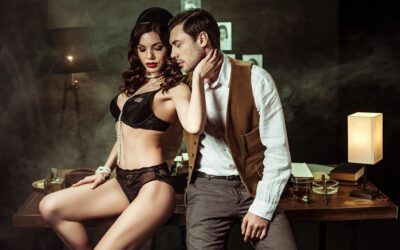 Listen to more podcasts on www.swingeruniversity.comHow to keep the secret you are a swinger from your co-workers, friends and family? Lying is impossible to maintain, you're bound to trip up, and there's a better way. We help you come up with an alibi and share our 5...
read more