Smart Wand 2 Medium from LELO
In a world where the quality of sex toys can vary significantly, LELO emerges as a reliable guarantee for extraordinary quality for those seeking the absolute best. With the Smart Wand 2 Medium, they invite us into a world of luxury and pleasure. But what makes this product so special? Read on to explore our experience and determine whether this Wand deserves a place in your collection.
Exploring Luxury and Pleasure
Over time, we have tested a myriad of sex toys, but LELO has consistently been the brand we always return to. Their triple receipt of the XBIZ EUROPE Awards for "Luxury Brand of the Year" speaks volumes, but it is our personal experiences that truly make the difference.
Upon the arrival of the Smart Wand 2 Medium, LELO's commitment to quality was immediately evident. Even the packaging alone signaled that we had something special in hand. With a significantly more compact size than traditional wands, the Smart Wand 2 Medium is also more travel-friendly, making it perfect for a weekend getaway. A key aspect we value in a good Wand are intense and deep vibrations! Despite its compact size, LELO's Smart Wand 2 Medium offers ten different vibration settings and an excellent maximum vibration intensity. Unfortunately, we experienced a loss of power when pressed closely against the body, which may disappoint some users.
In terms of design, the product is nothing short of unmatched. It fits comfortably in the hand, and the wireless design is an absolute advantage. The comfortable shaft and ideal curvature minimize the need for exertion and make it optimal for use during sex, further cementing this wand's position in the market. The size of the vibrator head is smaller than a typical wand, which is both a benefit and a drawback. Although the size of the head can impact the intensity of orgasms, its compact form compensates by being more handy and easy to maneuver, especially during sex in a stationary position. 
The Wand operates with a remarkably low noise level, making it incredibly discreet. This subtle noise level offers an undisturbed and private experience, adding invaluable appeal to the product's many advantages. Additionally, it is waterproof, adding an extra dimension of convenience and versatility. The silicone surface feels luxurious against the skin, but remember to use water-based lubricant to maintain the product's quality.
Generally, LELO's products have a longer battery life compared to other rechargeable sex toys on the market, and this also applies to this Wand. This is a significant advantage, especially for those planning to use it over a longer period, for example, in swinger clubs or at sex parties. LELO's one-year warranty, plus a ten-year quality guarantee, is a further demonstration of their dedication to quality, providing additional peace of mind for an investment in a sex toy in this price range.
In conclusion, LELO has once again managed to deliver a quality product that we are happy to include in our collection. Although no product is perfect, the Smart Wand 2 Medium comes incredibly close. If you are looking to indulge yourself or a partner, this Wand is an excellent choice.
Price range: 499 dollarsTake 5% off your order using code: 8C5UBGX1Are you in pursuit of a new level of penetration? HISMITH Premium Sex Machine represents a category that is not for everyone. Its specific and niche design and purpose cater...
read more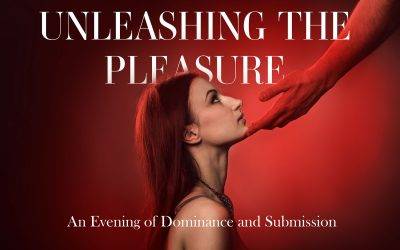 A reader's story: Edited by secretswingerlust.com. In the bustling world of a modern day swingers' dating site, an adventurous couple embarks on a journey into the raw realm of dominance and submission. The man, a 42-year-old swinger veteran, receives an unexpected...
read more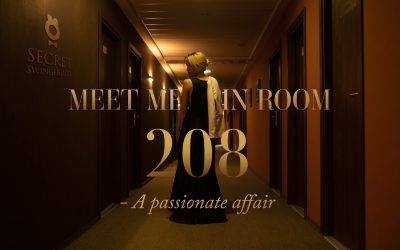 A reader's story: Edited by secretswingerlust.com. In a hotel in the heart of the city, a secret lingers, known only to a select few. Room 208 holds a tale of desire and smoldering passion, drawing a passionate woman into a daring adventure. Her mind brims with...
read more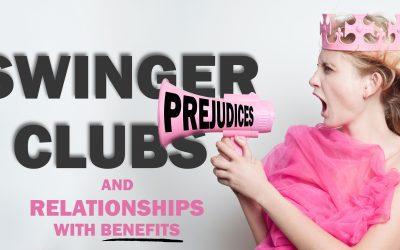 There are many prejudices about swinger clubs, and there are also good reasons for that. There is a considerable difference between excellent and bad swinger clubs, but if you choose the good clubs, there is no reason to fear prejudices.No 1. Prejudice: There are only...
read more
Listen to more podcasts on www.swingeruniversity.comThe honest truth: Swinger feelings Join us for….all the feels: rejection, jealousy, mind fucking, hokey pokey and zombie feelings.  We also share some of our early perceptions of swinging and personal growth. SHOW...
read more
Listen to more podcasts on www.swingeruniversity.comFinding the right fit in the swinging lifestyle can be challenging. Swinging with others involves compatibility, attraction, confidence and preferences.  It is very much like dating but waaaaay more complicated.  You...
read more
Listen to more podcasts on www.swingeruniversity.comConnecting/Courting, Communicating The 3 C's of Swinging: Connecting/Courting, Communicating, and Courtesy. These 3 social elements play a large part in your swinger game whether you are hosting or attending a party....
read more