Premium Sex Machine from HISMITH
Price range: 499 dollars
Take 5% off your order using code: 8C5UBGX1
Are you in pursuit of a new level of penetration?
HISMITH Premium Sex Machine represents a category that is not for everyone. Its specific and niche design and purpose cater particularly to fetish enthusiasts. We decided to try out the HISMITH Premium Sex Machine despite our general preferences; dive into the review to read about our experience and assessment of HISMITH AK-01.
Assembly and Packaging:
We found that the HISMITH Premium Sex Machine is a very heavy and robust machine. It was easy to assemble, and the included suitcase bag is ideal for discreet storage and transport. This detail is certainly a plus for those who wish to store the machine privately or bring it to a specific event.
Design and Function:
HISMITH Premium Sex Machine is a fully automatic machine with a powerful motor that can be used vaginally or anally, alone or with a partner. You can purchase a wide variety of dildos in all sizes and shapes, with or without vibrations, guaranteed to satisfy any taste. The realistic dildo HSA48, which comes with the machine, can also be used without the machine by detaching the click lock to use it as a regular suction cup dildo. However, it is worth noting that there is no vibrator in this model. Likewise, the surface of the dildo created significant friction, so remember to use plenty of lubricant and a condom to avoid injuries.
Adjustability and Comfort:
The machine can be adjusted to different heights and positions, though it is designed to stand on the floor, which may require additional cushions or support for optimal comfort. The speed can be adjusted via the attached device, a remote control, or an app, giving the user full control over the experience. The machine is not very noisy, with only 30-50 dB of noise, ensuring privacy during use, especially if it is located at home.
Use and Experience:
If you're after the sensation of being penetrated, HISMITH Premium Sex Machine is undoubtedly the right machine for you. It was undoubtedly a comfort zone that had to be overcome for us when trying out the machine for the first time. We had to make several attempts, as even the lowest speed setting appeared too fast, compromising comfort, especially since one loses a certain degree of control during the machine's penetration. We noticed that the realistic dildo could feel too hard, especially around the penis head, affecting overall comfort and enjoyment. While it didn't necessarily match our personal preferences, there is no doubt that the machine appeals to a certain fetish group who finds pleasure in being penetrated by a dildo. While we can't see it as a fixture in a typical swinger club, it certainly has its place in a fetish club or similar environments where such devices are more in demand.
Warranty:
The HISMITH Premium Sex Machine comes with a 1-year warranty, where defective parts will be replaced or a new machine will be sent, which is a huge plus for us as it is an investment in a higher price range.
Overall, HISMITH Premium Sex Machine is a high-performance machine on the heavier side, making it a predominantly appealing choice for those seeking a premium sex machine. It is a powerful machine that appeals to those turned on by gadgets and penetration. HISMITH's large assortment of dildos and masturbation cups makes the sex machine a multifunctional tool for the consumer with specific preferences. Although it's not necessarily our preference, and we don't see it as a standard fixture in swinger clubs, we acknowledge that it has its place in a fetish club.
Other products from HISMITH
Price range: 169 EuroIn a world where the quality of sex toys can vary significantly, LELO emerges as a reliable guarantee for extraordinary quality for those seeking the absolute best. With the Smart Wand 2 Medium, they invite us into a world of...
read more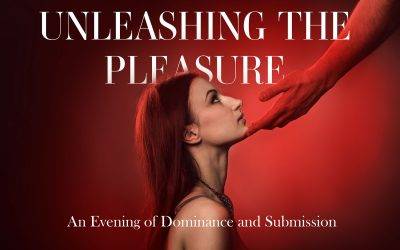 A reader's story: Edited by secretswingerlust.com. In the bustling world of a modern day swingers' dating site, an adventurous couple embarks on a journey into the raw realm of dominance and submission. The man, a 42-year-old swinger veteran, receives an unexpected...
read more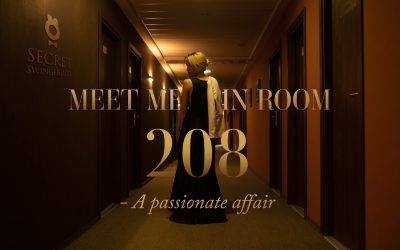 A reader's story: Edited by secretswingerlust.com. In a hotel in the heart of the city, a secret lingers, known only to a select few. Room 208 holds a tale of desire and smoldering passion, drawing a passionate woman into a daring adventure. Her mind brims with...
read more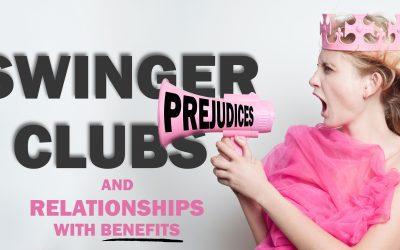 There are many prejudices about swinger clubs, and there are also good reasons for that. There is a considerable difference between excellent and bad swinger clubs, but if you choose the good clubs, there is no reason to fear prejudices.No 1. Prejudice: There are only...
read more
Listen to more podcasts on www.swingeruniversity.comThe honest truth: Swinger feelings Join us for….all the feels: rejection, jealousy, mind fucking, hokey pokey and zombie feelings.  We also share some of our early perceptions of swinging and personal growth. SHOW...
read more
Listen to more podcasts on www.swingeruniversity.comFinding the right fit in the swinging lifestyle can be challenging. Swinging with others involves compatibility, attraction, confidence and preferences.  It is very much like dating but waaaaay more complicated.  You...
read more
Listen to more podcasts on www.swingeruniversity.comConnecting/Courting, Communicating The 3 C's of Swinging: Connecting/Courting, Communicating, and Courtesy. These 3 social elements play a large part in your swinger game whether you are hosting or attending a party....
read more